Digital Tools for Online Career Coaches
August 19, 2022

Posted by:

admin

Category:

Uncategorized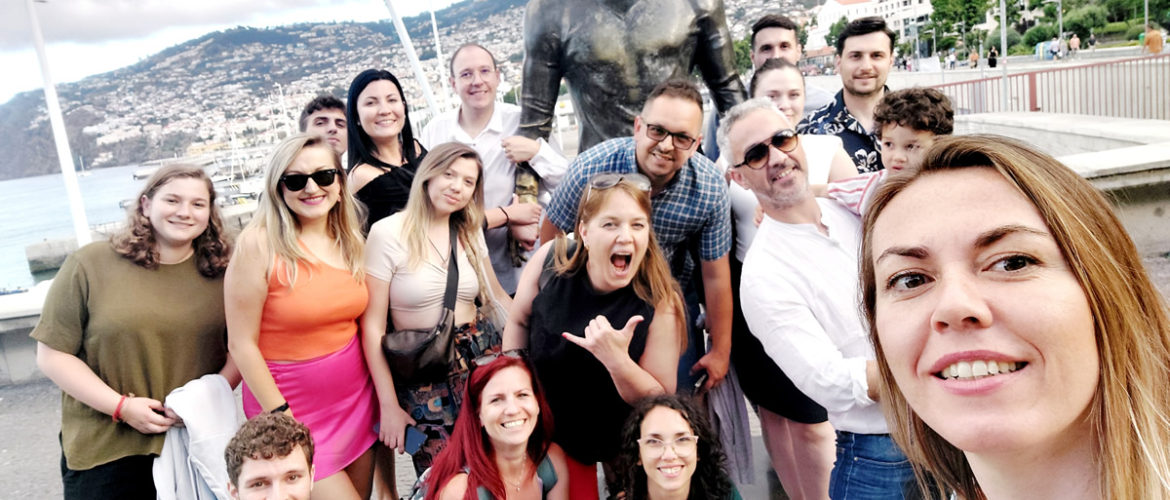 On 26 June-2 July 2022, the teams from Denmark, North Macedonia, Portugal, Hungary, and Italy gathered on the island of Madeira for a training course. Apart from enjoying one of the top island destinations and meeting great colleagues, we used the time to expand our competencies in supporting online employment and entrepreneurship of young people with fewer opportunities.
This youth workers' mobility provided time and space for the project partners to improve their digital skills, and career coaching competencies in connection to young people with fewer opportunities and prepared them for the next step of the project – creating e-learning materials for increasing online employability of young people with fewer opportunities.
The goals of our training course:
Equipping youth workers with competencies and methods for their professional development, including for digital youth work, needed for transferring the common fundamental values of our society, particularly to the hard-to-reach young people and those from challenging backgrounds; youth NGOs need it, first of all, to reach young people – who are so-called digital natives – at their territory which is online.
Together with a group of international partners, explore the topic of digital youth work, its objectives and principles;
Learn how to build media and technology education for young people;
Obtain new competencies on career guidance for young people in the online environment;
Build a strategic approach on how to reach marginalized young people from their communities online;
Update and improve the digital skills of youth workers, in particular, those needed for creating and launching e-learning materials;
Increase the capacity of NGOs to work for the benefit of young people with fewer opportunities using ICT competencies;
Create a better, more modern environment within the participating organizations due to obtaining new competencies, being able to meet the current societal challenges.
Since we are all interested in digital entrepreneurship and online careers, we decided to visit StartUp Madeira and find out how they support youngsters with bright ideas.
Finally, as the island of Madeira is now famous in the world as a haven for digital nomads, we could not miss the chance to go on a study visit to the Digital Nomad Village in the town of Ponta do Sol.
We also met one of the leaders of the Digital Nomad community in Madeira, a multiple online entrepreneur Bogdan Danchuk who shared the story of how he started traveling and working and how young people can embark on this journey when the world of work is reshaping due to the pandemic and development of digital technologies.
As a result of the training course, 20 youth workers and career coaches from 5 European countries obtained new competencies in digital youth work and creating e-learning materials for youth. They became more professional youth career coaches. The participants now also feel more secure about digital technologies and are interested in further exploring ICT skills and applying them to their everyday work. The participants also expanded their competencies in working with young people with fewer opportunities, know the ways of reaching them via digital tools, became more professional, and create more impact on such groups.