Resilience and mental health in digital era
WE RECOMEND USING DESKTOP DEVICES WHILE TAKING OUR E-COURSE
WATCH THE SHORT INTRO VIDEO
Introduction about mental health and digital risks
What are the risks for your mental health when working remotely
Remote workers face mental exhaustion and sleep issues from excessive screen time. A Qualtrics survey found higher burnout rates and declining mental health among remote workers during the pandemic. Loneliness, stress, and sleep problems worsen due to isolation. Buffer's 2019 study showed difficulties disconnecting from work, loneliness, and motivation issues. Physical problems like musculoskeletal pain and Computer Vision Syndrome arise from poor posture and excessive screen exposure. Internet Addiction Disorder poses risks to physical and mental health. However, preventive measures can protect remote workers' well-being.
Coping skills , Time management, Life planning skills
What is self awareness?
1) Know your strengths
2) Know your weaknesses
3) Be curious
4) Reflect on your opinions.
Where do they come from?
5) What is important for you?
6) What triggers you?

FOLLOW THE PRESENTATION AND GET SOME ADVICES ON DEALING WITH DIGITAL RISKS
Test your resilience! Make your ability to solve problems stronger! Find three solutions to face the following life situations and evaluate them accordingly to their consequences, to come up with the best solution ever. Train your resilience! Print or download the documents and type directly in the pdf!
The MindLand Intervention game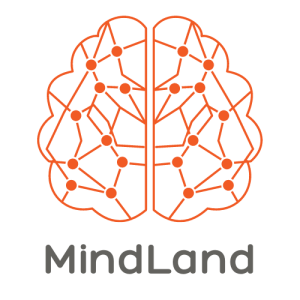 Welcome to Mindland, mental health game designed to promote self-care and emotional well-being. In Mindland, you'll embark on a unique journey towards inner peace and mental resilience. Through engaging gameplay and interactive exercises, you'll learn valuable strategies to manage stress, anxiety, and other mental health challenges.
bravo! you concluded the SEVENTH module of this e-course
take a break before the next module and let us know how you relate to the memes we created for you